SOMEHOW, I HAVE THE FEELING THAT ALL OF THIS HAS HAPPENED BEFORE.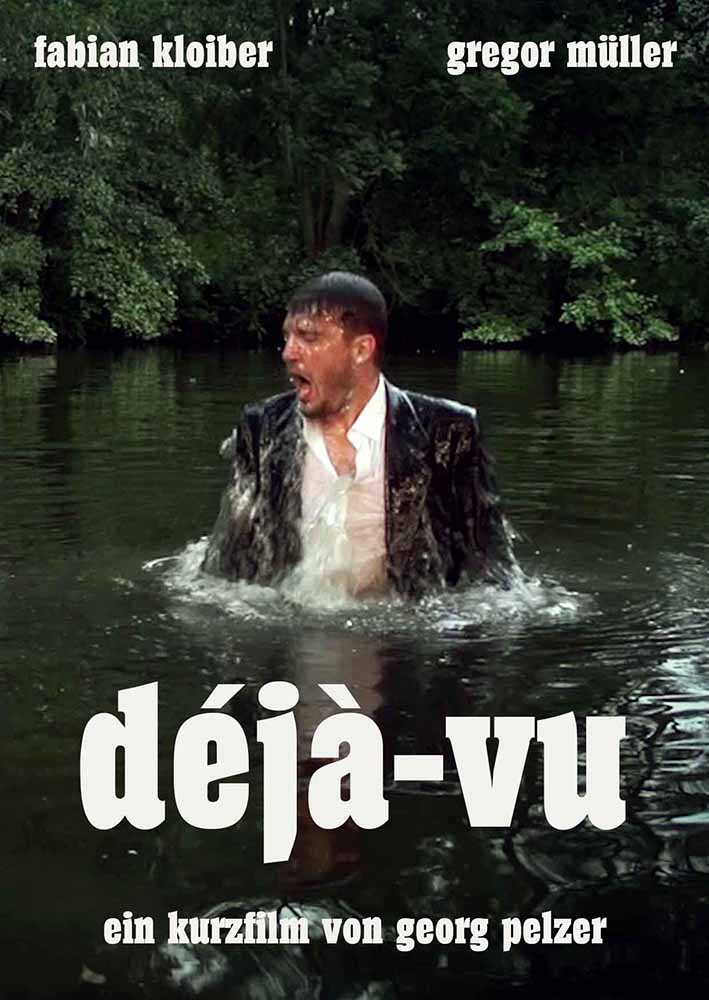 Déjà-vu
Short Film, 2012, 3 Min
With such a short film one shouldn't lose to many words in advance. So we would like to send our audience on their little journey with nothing more than a short question: Don't you sometimes have that feeling that you have seen all this somewhere before?
With Fabian Kloiber and Gregor Müller
Director: Georg Pelzer
Screenplay: Thomas Grysko
Production: Thomas Grysko, Georg Pelzer
Camera & Lights: Florian Heinrich
Sound: Constantin Oestreich
Music: Richard Siedhoff
Music performers: Christopher Klatt, Franziska Risch, Richard Siedhoff
Fahrer & Setassistenz: Elif Esmen, Marius Luhn
SCREENINGS
10th World Film Festival Bangkok
8. CLIPAWARD Festival Mannheim
Greizer Theaterherbst 2012
3. Franz Mehlhose Kurzfilmabend, Erfurt
15. backup_festival, Weimar
SALZ 3, Theater Lüneburg
Open Eyes Filmfest, Marburg
Medienrolle 2013, Bauhaus-Universität Weimar
37. Filmfest Weiterstadt
Kurze an die Wand, Bonn
KinoBerlino Open Screening
Raindance Berlin: Filmmakers' Feierabend
Emmentaler Filmtage 2013
Kunstrasen Erfurt 2013
BUNTER HUND – Int. Kurzfilmfest München
28. Unabhängiges FilmFest Osnabrück
Flensburger Kurzfilmtage 2013
exground filmfest, Wiesbaden
akut – Amberger Kurzfilmwettbewerb
Cinematheque Haifa, 2014
Cinematheque Tel Aviv, 2014
15. Schweinfurter Kurzfilmtage
Bonner Theaternacht 2014
Theatron Festival 2014, München
38. Filmfest Weiterstadt – Poetry Slam Programm
6th Comedy Cluj International Film Festival, Rumänien
Filmthuer 2014, JenaTV
"Reel 13", Channel Thirteen, New York, 2014